In the growing trend for indoor greenery, preserved moss is making its way into the spotlight. Live greenery and plants have proven to have several benefits for indoor spaces, and when used on walls, you can find many different things to love.
But what is preserved moss, and why is it the better choice for indoor greenery? Let's take a look and find out.
What is Preserved Moss?
Fossilized moss has been noted as far back as 400 million years in its origins, making moss one of the oldest plants that have been discovered to date. Buddhist priests began using moss decoratively in garden designs more than 1,300 years ago, as can be seen in the beautiful Saihoji Temple in Kyoto, also known as the moss temple. Today, it's becoming a hot design trend, but not in every form.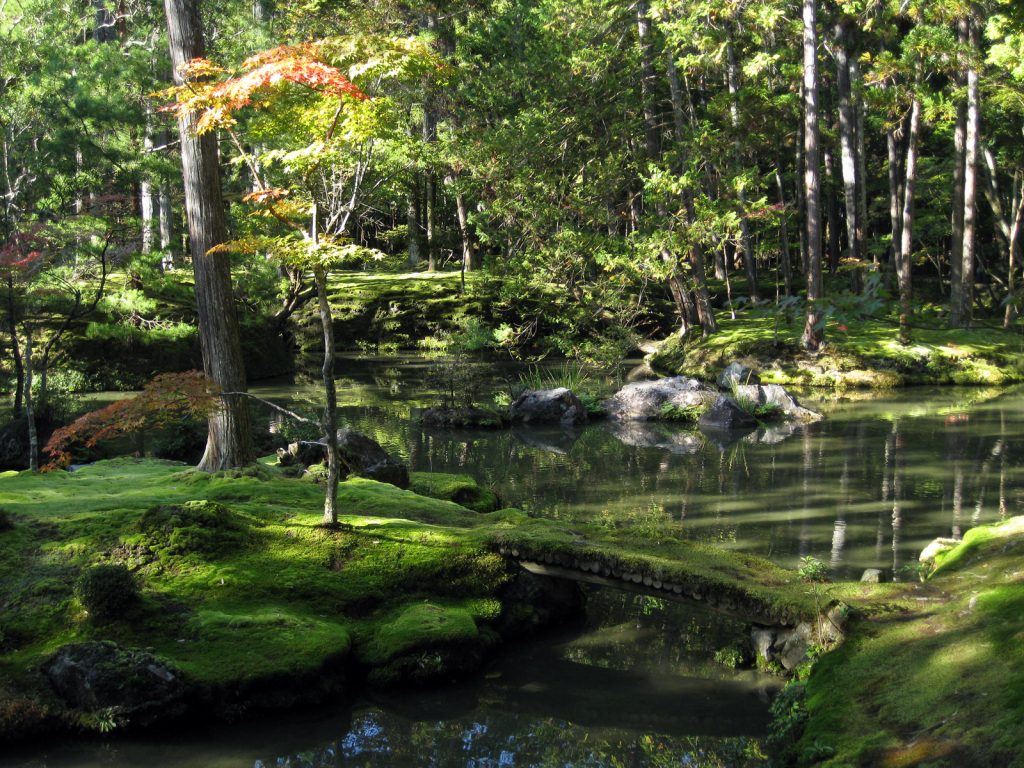 Preserved moss is different from dried moss. The latter has been dehydrated and may quickly disintegrate when touched. It will also turn brown, which is not the look you want for your green space.
Preserved moss is just that-- preserved to stay lush and green over the years and provide the beautiful finish that people seek from this plant. It's available in several forms and can be custom-made into any design for your home, allowing you to create eye-catching, relaxing, and invigorating spaces just by adding some plant life.
Plus, moss requires little to no maintenance and will provide you with years of beauty, whether you're creating your own urban jungle oasis or decking out your new meditation space in the basement.
What Kinds of Moss Can You Use?
As mentioned, there are several styles to choose from, depending on the look that you want to create. The most popular options for preserved moss walls include:
Sheet Moss: The name of this moss is pretty explanatory-- this is a carpet-type moss that grows over rocks and soil, with a natural marbling to its color that makes it stand out in the design. It's great as a backdrop and for use on walls.
Mood Moss: This is a moss that grows in clumps and is named for its change in appearance based on its growing conditions. Mood moss may appear differently based on the temperature, humidity, and other factors-- hence the suggestion that it's "moody". In design, it's great for adding depth and texture.
Pole Moss: This moss grows in little cushions, and is sometimes called bun or pincushion moss. It has an impressively luxurious feel and creates dramatic textures. It can also add dimension to any space.
Reindeer/Deerfoot Moss: These are technically lichens, not mosses, and they grow primarily in arctic and cooler areas. This is a treat enjoyed by caribou and reindeer, hence the name, and it can be used as an accent in any green space. The texture is more spongy and bushy, so it's great for pops of design.

Get Creative with Preserved Moss as a Decorative Statement
In addition to moss walls, there are several different ways that you can incorporate this unique greenery into any space. Preserved moss can be made into frames, murals, company logos, and even suspended from the ceiling to create a focal piece that's refreshing and sure to turn heads.
Plus, it offers the benefits of greenery-- stress relief, improved mood, better air quality, etc, which is why so many people love it. Moss, specifically, can help balance humidity and reduce the spread of disease and germs, as well, which is more important now than ever before. If you're looking for a creative way to add some green to your home or business space, consider preserved moss and all that it can offer.