Large artificial trees are having a big moment in 2023, particularly within workplaces.
But what's driving this trend?
We attribute the popularity of large artificial trees in commercial interiors to their ability to combine aesthetics with practicality, offering an appealing and low-maintenance solution for businesses looking to create inviting and sustainable indoor environments.
Here's a list of 7 reasons why you should consider using large artificial trees in your business space:
1.
Aesthetic Appeal & Statement Pieces
We have progressed from simpler artificial greenery to more sophisticated options. Today's artificial trees closely mimic real ones, adding natural beauty to commercial spaces. Large artificial trees enhance aesthetics, serving as captivating focal points and defining spaces with unique character, contributing to memorable atmospheres. Who says we have to wait for the holidays to enjoy stunning indoor trees?
2.
Low Maintenance & Durable
In today's fast-paced commercial world, maintaining real plants can be both time-consuming and costly. However, there is a practical solution that can help businesses reduce their maintenance efforts and costs - artificial trees! These trees require no watering, pruning, or sunlight, making them an excellent choice for busy commercial spaces. Additionally, their sturdy construction and durable materials ensure they maintain their aesthetic appeal for years, even in high-traffic areas. With artificial trees, businesses can create a beautiful and low-maintenance environment that impresses everyone who enters.
3.
Year-Round Greenery
Large artificial trees are your most reliable green designs. They provide year-round greenery without the hassle of constant maintenance. This means your space stays lively and inviting, even during the harsh winter months when most trees are bare.
4. Customization

One of the many benefits of artificial trees is the customization aspect! You can transform your business space into a reflection of your unique brand by customizing your very own greenery. Businesses can choose from a wide variety of large artificial trees in different sizes, shapes, and styles to suit their specific design preferences and branding requirements. With these customizable options, your office will exude a professional and polished aesthetic that will leave a lasting impression on clients and employees alike.
Check out Greenscape's custom artificial tree options!
5.
Allergen-Free
Unlike real trees and plants, artificial trees do not release allergens or pollen into the air. This makes them an inclusive choice for indoor environments, catering to the needs of individuals with allergies or sensitivities.
6.
Cost-Efficiency
You may ask yourself, is it worth investing in faux greenery? However, after understanding that the benefits go beyond purely aesthetics, investing in artificial trees may seem expensive at first, but it can actually save you a lot of money in the long run. With the savings on maintenance and replacement costs associated with real plants, it is worth considering this as a wise investment that can lead to significant financial benefits over time.
Check out the guide to choosing the right artificial trees for your space.
7. Environmental Considerations
Many businesses prioritize sustainability and conservation by opting for artificial trees. This choice helps reduce the demand for real trees and minimizes the negative environmental impact of deforestation.
Discover Greenscape Design's artificial trees.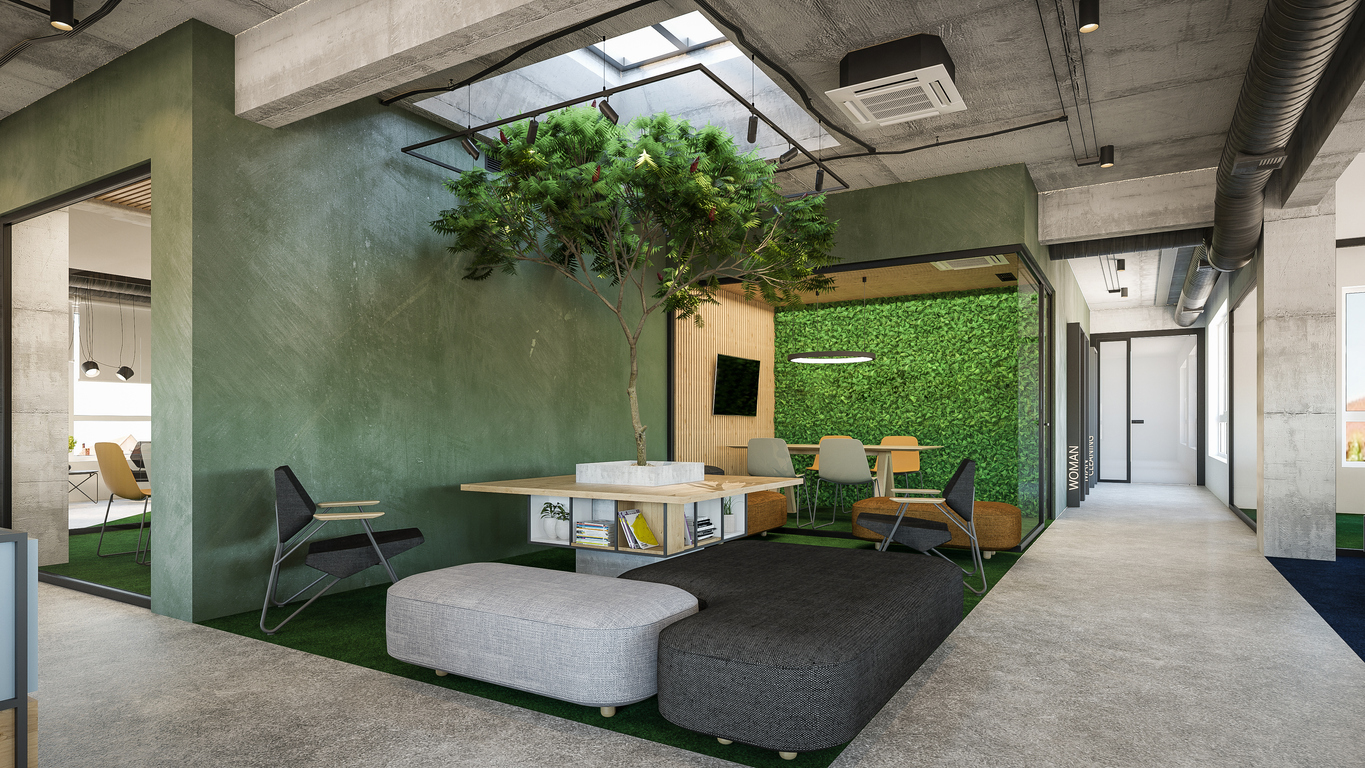 At Greenscape Design & Decor, we pride ourselves on creating high-quality and realistic artificial trees. Our approach is collaborative and creative, and we love to hear your green design ideas.
We work with you to create authentic designs that suit your space perfectly. We consider your space, your aesthetic preferences, and your budget when designing your unique botanical piece. Whether you are looking for a customized design or purchasing a pre-designed piece, we guide you through the process to ensure your tree matches your vision. From start to finish, we are your right-hand tree replica dream team!